Leon, our engineer in the world of sports
09. 09. 2019
Leon, a Kolektor Etra employee, loves sports. Cycling is a component part of his training for the triathlon. This year he participated in the Maraton Franja, biggest Slovene cycling competition, and finished the shorter route as best among his colleagues and as 65th in total male attendance.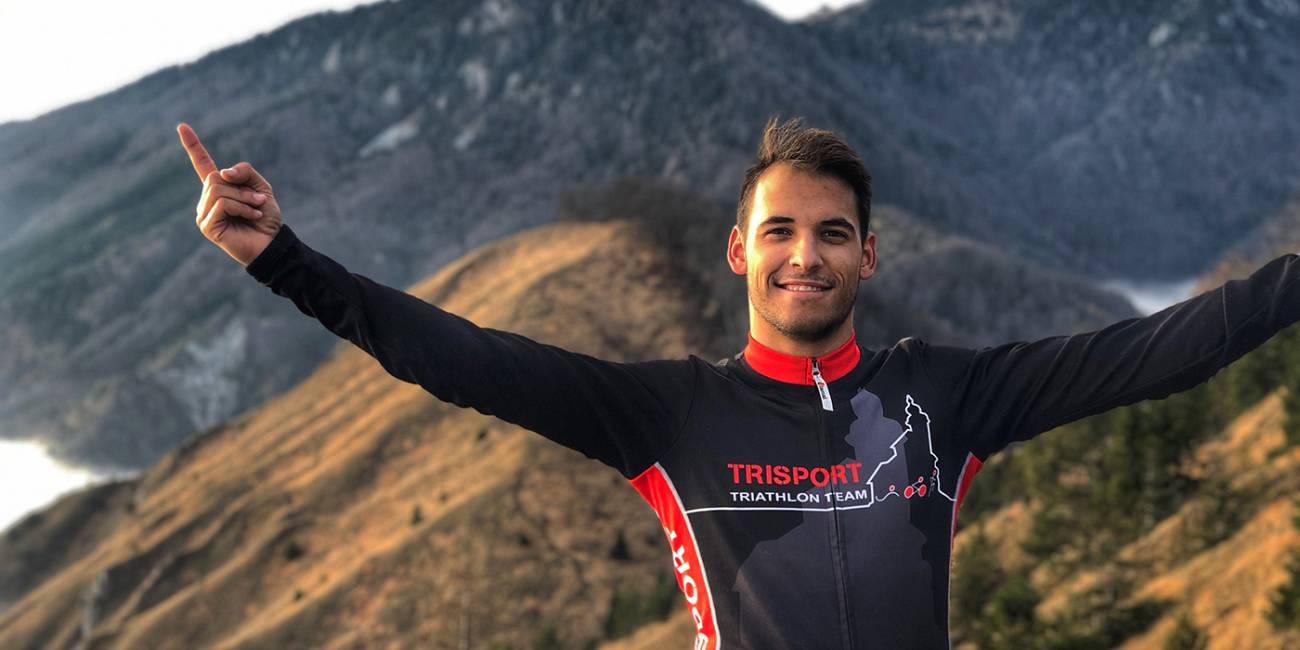 When did you start cycling and why?
My parents told me that I started to cycle about the same time I learned to walk. As for the triathlon, I have trained it for 16 years now. I love the dynamics of the cycling sport, and love to challenge my body.
Cycling solo or in company – which do you prefer?
Well, it depends on the day, my mood and the type of training I choose. When the route is longer than 100 km, I like to have some company to make the time pass faster. I prefer to do shorter routes alone, so I can concentrate on myself, my performance on the bike.
Is the Maraton Franja the only cycling competition you attend?
Not at all. This year, I attended also the chronometer. Last year I competed in the Alpe marathon. I regularly compete in triathlon and other running events.
Do you do any other sports?
I run and swim on a regular basis. This takes up to 90% of the time I spent doing sports. I am also a trainer for triathlon, so, basically, my free time equals sports. I also love skiing, ski boarding, windsurfing, supping and e-foiling.
Did your parents introduce you to the world of sports?
It was my trainer, Grega Zore, we still collaborate and currently train together for the Berlin marathon (42km) – main goal of this season. One summer day, as a child, I watched the triathlon team do their practice at the Kamnik swimming pool. He saw me and asked about my swimming skills. That was the day I started my triathlon path and became a member of the triathlon club Trispot in Kamnik.
Do you have an idol among cyclists?
Absolutely! This is a must! My idols are Lance Armstrong and Fabian Cancellara. They are both very specific cyclists: the first a specialist for long races and the latter for one-day classics. Also Slovene cyclists inspire me, of course: Primož Roglič, to name only one.
How many kilometers do you drive per season?
It very much depends, mainly on the weather. Last year I did 6,000 km, this year I hope to reach the number 10,000. The cycling season started early in the year, so I am determined to succeed.
Your favorite cycling route?
The route of the Maraton Alpe (the Alps marathon) with three excellent, though hard passes (Jezersko, Pavličevo sedlo, Črnivec) for the more experienced cyclist, and the route from Bled to Kranjska Gora and further to Vršič for those with less driven kilometers in their legs.
Back