Kolektor ATP recipient of a silver award for innovation at the national level
20. 09. 2023
As part of the Innovation Day in Brdo pri Kranju, the most innovative companies and innovators were given national awards by the Chamber of Commerce and Industry of Slovenia.
The Kolektor ATP team participated in the mentioned competition with the innovation of a high-frequency sensor for controlling vehicle dynamics with data management from the cloud and won a silver award.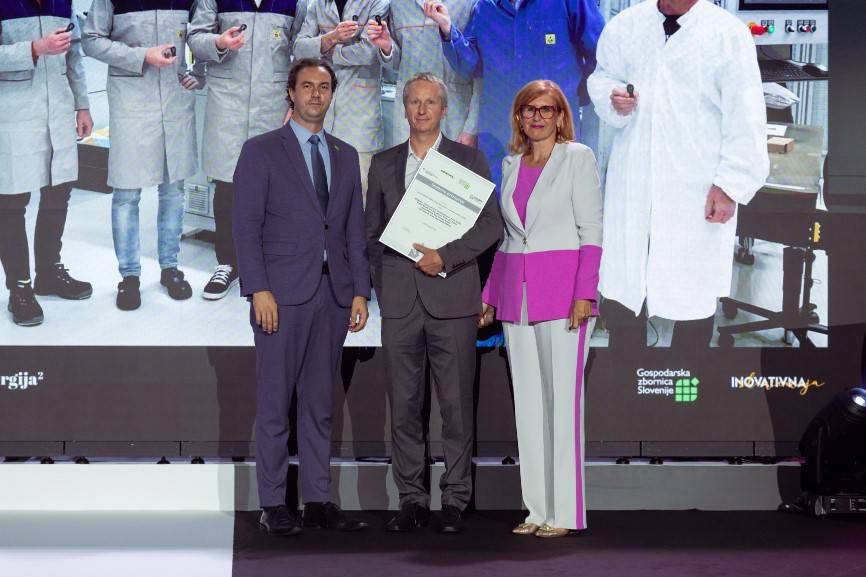 Congratulations to the recipients of the silver award!
According to Tibor Šimonka, the President of the Chamber of Commerce and Industry of Slovenia, there is still room for improvement in the field of innovations in Slovenia. "If we want to encourage innovation, development, research and innovation must be coordinated with the needs of the economy." The Minister of Economy, Matjaž Han, agreed and added that innovations are very important for the Slovenian economy, as they improve the position of our companies in the global market and respond to social challenges such as climate change.
Back