Kolektor ATP at the employment bazaar
25. 09. 2018
The School Center Postojna organized a bazaar where over 30 local companies presented themselves and made interviews with future mechanical engineers. Kolektor was represented by Kolektor ATP from Postojna.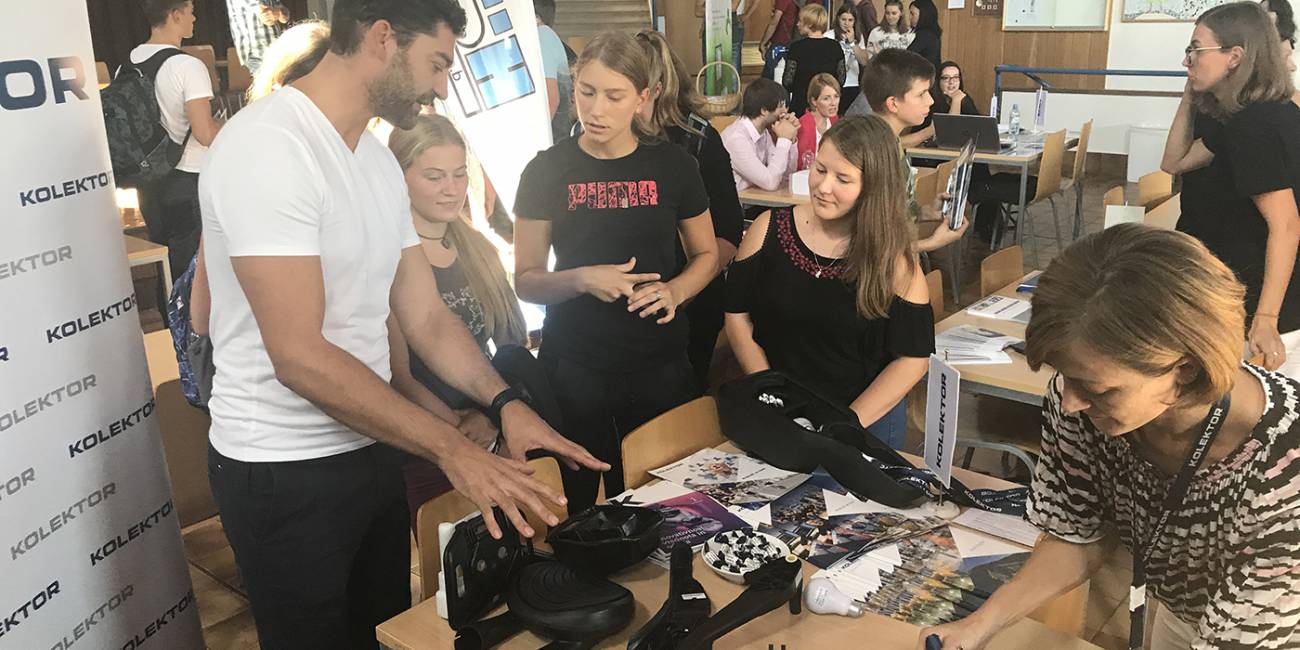 At the bazaar, the students had the chance to meet and get in contact with their potential employers. The Kolektor stand was among the most visited ones. Klemen Jovanovič, Development and Technology Manager in Kolektor ATP, and Danijela Janjić from the HR department in Kolektor ATP presented Kolektor as a whole, the products from the Hybrid components business unit, the possibilities of collaboration between the students and Kolektor, and answered many other, mostly technical questions.
"The aim of such events is acquiring new employees and this is one of the ways to present our company and our vision to the future mechanical engineers and to stimulate them to apply for a scholarship or student work at our company," explained Jovanovič.
The bazaar was concluded by visiting new premises and equipment at the Educational Center of Modern Technologies (Izobraževalni center sodobnih tehnologij), where employers were acquainted with possible forms of cooperation in terms of production services.
Back