Mateja, investment manager in the world of Thai boxing
14. 06. 2019
Mateja Lavrič is the investment fund manager at Kolektor Ventures. Her husband introduced her into the world of martial arts about two years ago. In addition to a great physical fitness and anti-stress therapy, the philosophy of Thai boxing started to reflect also in her professional career.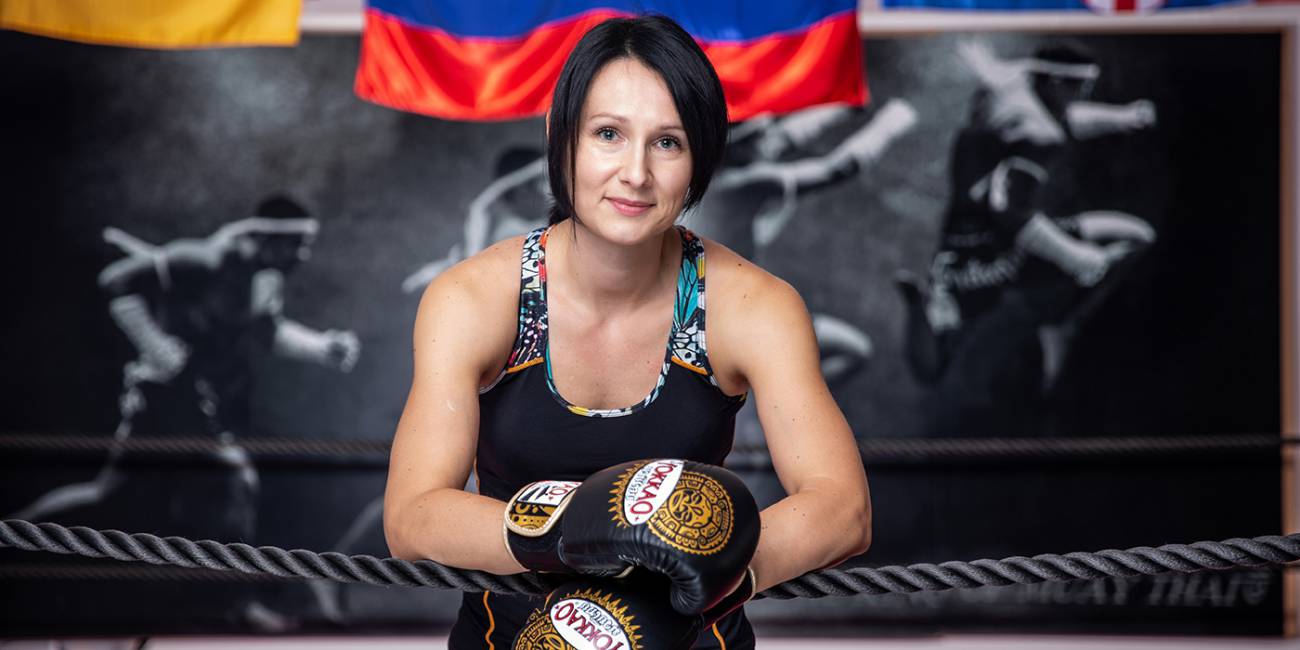 When you physically cross your limits, you get the feeling that you are able to manage everything.

Mateja started training Thai boxing / Muay thai at the Khun club in Ljubljana about two years ago when her husband convinced her that this sport would be ideal for her. When he bought her a pair of leather boxing gloves as a New Year's gift, she was somehow pushed into this sport, but she does not regret it at all. On the contrary, with great enthusiasm and with a sparkle in her eyes she says that in this sport it is all about harmonizing the head, the heart and the body, which is a real challenge for us, the Westerners, living a fast-paced life and pursuing results and productivity.
A ring lesson that is also useful in business
"Thai boxing, like other Asian martial arts, is based on the values, such as respect for a coach, an opponent, and all fighters who step on tatami." And this is the philosophy that Mateja successfully uses in business as well. "My first reaction to a physical attack was similar to a Bambi freezing on the road in front of car headlights." Through hard trainings and her constant challenge to overcome herself, she has become aware of this pattern and has started to react in stressful or defensive situations in a very different way.
Trainings are time spent with the family
Given her many obligations at work, it is quite a challenge for her to have trainings twice, possibly three times a week. Her husband and her sons, 6-year-old Luka and 5-year-old Matic, join her at the trainings twice a week. "Thai boxing is an important part of our family life as it allows us to spend that little free time together during the week. Besides, the sons are overjoyed that I train together with them."

"The feelings during the training depend greatly on your fitness on a specific day, which can vary a lot, depending on how was your day at work, on how you feel, whether you have eaten enough and quality meals, etc. Trainings are really intensive, and if, for example, you do not pay attention to a regular and balanced diet, it is hard to endure. When I feel fit and not too tired, the feelings are fantastic, otherwise I struggle with myself to endure all the way," Mateja explains.
Back