Eva Cvelbar Primožič is the Personnel Manager of the Year
17. 04. 2018
Planet GV and the Slovenian Human Resource Association have awarded the prestigious Personnel Manager of the Year award for the 13th consecutive year. This year's award went to mag. Eva Cvelbar Primožič, Executive Director of Human Resources of Kolektor.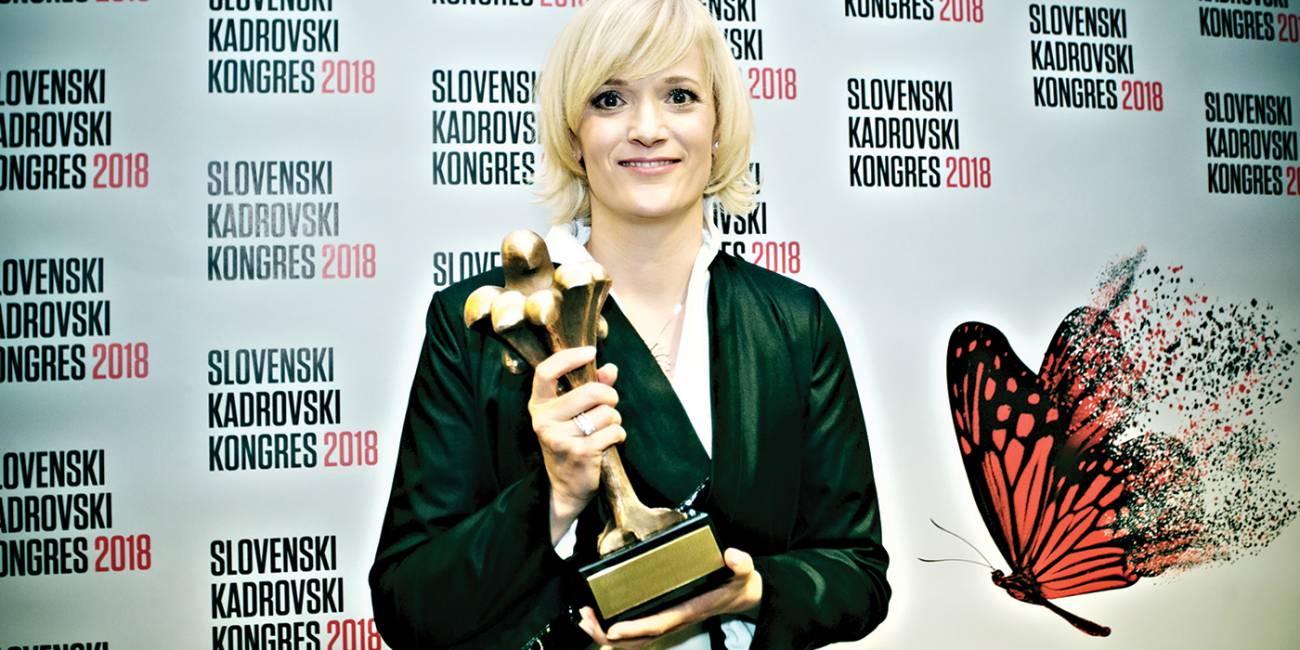 "With enthusiasm, motivation, passion, positive work energy and professionalism, Eva Cvelbar Primožič MSc., constantly strives to implement the outlined strategies for the benefit of employees and all other stakeholders of Kolektor. With her work, she sets new, higher standards in the personnel field; therefore, we selected her for the Personnel Manager of the Year 2018," the commission wrote.
"The selection for the Personnel Manager of the Year is primarily confirmation that our service is working well, that we have set up projects that I consider to be at a very high professional level on the Slovenian scale," says Cvelbar Primožič, to whom the flattering title represents additional responsibility and also a challenge, motivation and an incentive for the future. "The award is not just mine but belongs to my entire team. It is also the award to the management of Kolektor. It is the management that gives us free hands and freedom so that we can continually bring new projects and new ideas to life." 
Among the projects, three major projects should be highlighted:
project for the development of key personnel and talents;
project of rewarding by performance; and an
age management project.
In recent years, Kolektor has received numerous awards for these projects.
Back