Stojan Petrič, recipient of the Kozler Award
05. 10. 2020
The Municipality of Kočevje awarded four municipal prizes on its municipal holiday. The Kozler Award for achievements in the field of economy was received by the President of the Supervisory Board of Kolektor, Stojan Petrič, who embodies economic excellence, as the proposers described him.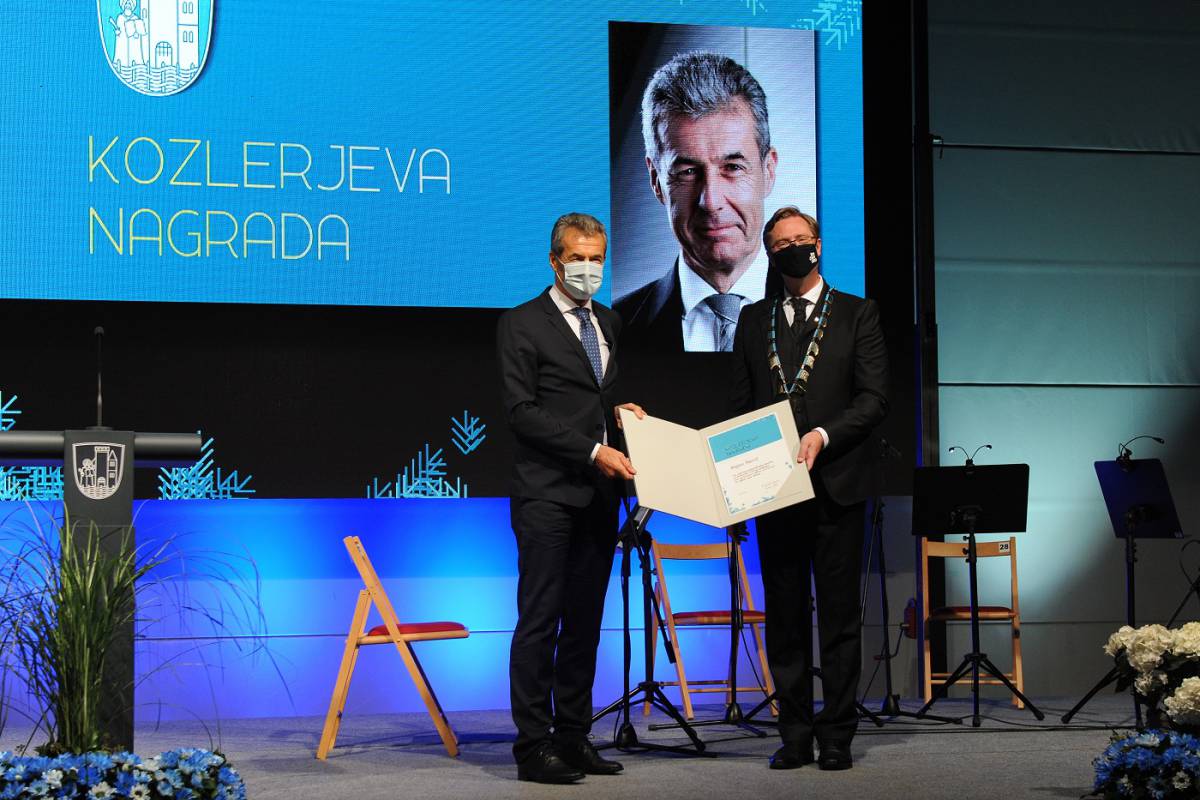 Stojan Petrič has been connected with Kočevje since 2007 when a Kolektor subsidiary for the production commutators has been established in Kočevje. In the past 13 years it has become one of the largest employers in the area employing 80 people. The investment has increased from an initial 2.5 million euros to more than 10 million, and more than 228 million commutators have been produced so far.
"The main reason for the transfer of production was the lack of staff and space in Idrija. The Municipality of Kočevje has convinced us with a smart policy of attracting capital and acquiring production facilities in the municipality thus proving that Kočevje is the right place to expand the production capacities of Kolektor," said the award winner, and added that the Municipality of Kočevje is a good example of successful management, which proves that the success of the local community or company depends on the correct choice of the leading structure (mayors or managers). "I am surprised that the Municipality of Kočevje, in addition to the funds it receives from the state for its projects, obtains as much funds from the EU. The municipality also deserves great recognition as regards obtaining foreign capital. A good example of this is the investment of the Japanese company Yaskawa."
Due to additional relocations of production lines from Idrija to Kočevje, the Kočevje subsidiary was expected to end this year with record sales; however, this was prevented by the covid-19 epidemic. In 2021, growth of sales is expected again.
Do not overlook
Back