Predrag Zorić is the Kolektor Manager of the Year
16. 12. 2022
Every two years, Kolektor announces its Manager of the Year at the traditional New Year's Meeting of Managers. This grand title was awarded to Predrag Zorić, Director of Kolektor CCL.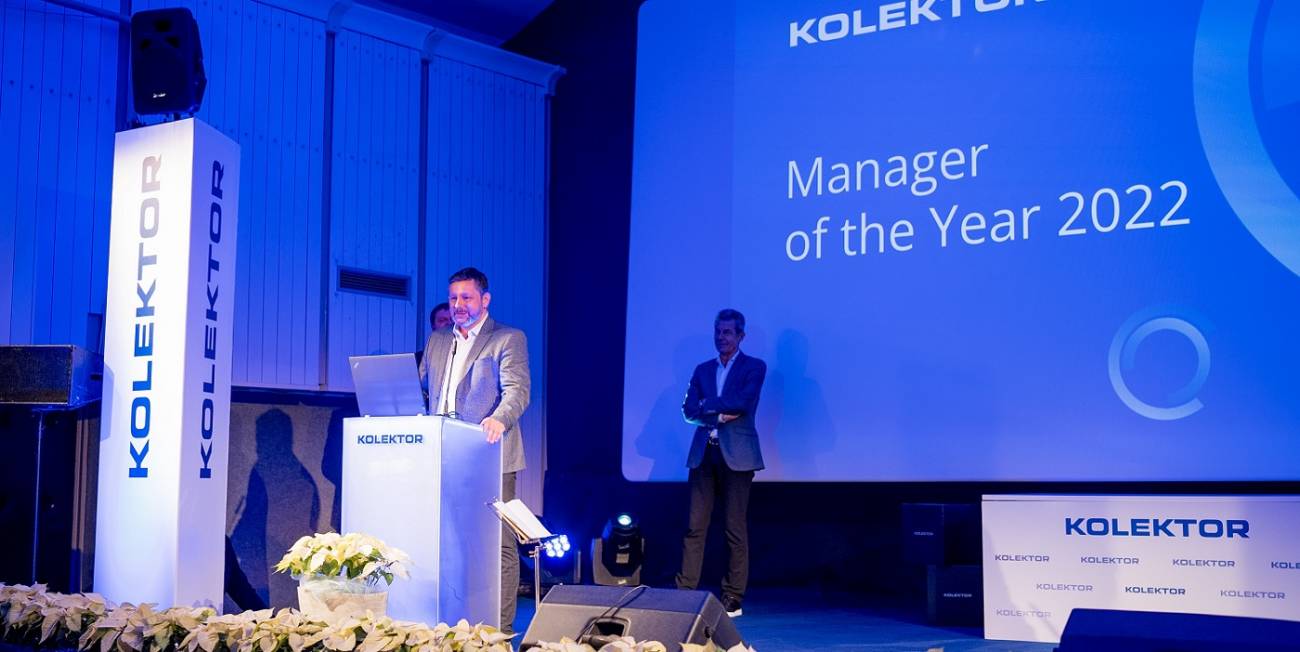 Predrag Zorić, Manager of the Year
Predrag Zorić joined Kolektor CCL on 1 May 2015 as Assistant Director. Two years later, he was formally promoted to Director. Despite all his work and family commitments, he successfully completed his MBA studies at the Faculty of Economics at the University of Ljubljana.
Under his leadership, Kolektor CCL has more than doubled its sales to this year's target of €40 million. Although it is struggling with products at a mature stage of life, this year the company will achieve a double-digit EBITDA of over 12% in sales. It will exceed all expectations and proudly pay out dividends to its proprietors.
The location to which Predrag was recruited in 2015 is no longer part of the company. Under his leadership, three new companies have been created in the region, employing more than 580 people, and the company is the most important employer in the region. With countless successful transfers from Switzerland, Germany, Korea and Slovenia, the company now operates in three Kolektor Mobility programs.
Predrag has made the Kolektor name a respected and desirable brand in Bosnia and Herzegovina. Through its membership in the Chamber of Commerce and Industry of Slovenia, cooperation with educational institutions and knowledge centers in the region, Kolektor has become a sought-after and frequent member of regional meetings, symposia, conferences and other initiatives.
Back