Kolektor Turbinštitut and Technical Museum of Slovenia signed a donor contract
06. 09. 2018
The Technical Museum of Slovenia keeps a small, but from a historical point of view, a highly valuable collection of exhibits. There are 10 different propulsion turbines in its safe-keeping and in permanent exhibitions. Now, the museum added two more turbines to the collection - a donation by Kolektor Turboinštitut. With this, the company continues its cooperation with the Technical Museum of Slovenia, which started a few years ago.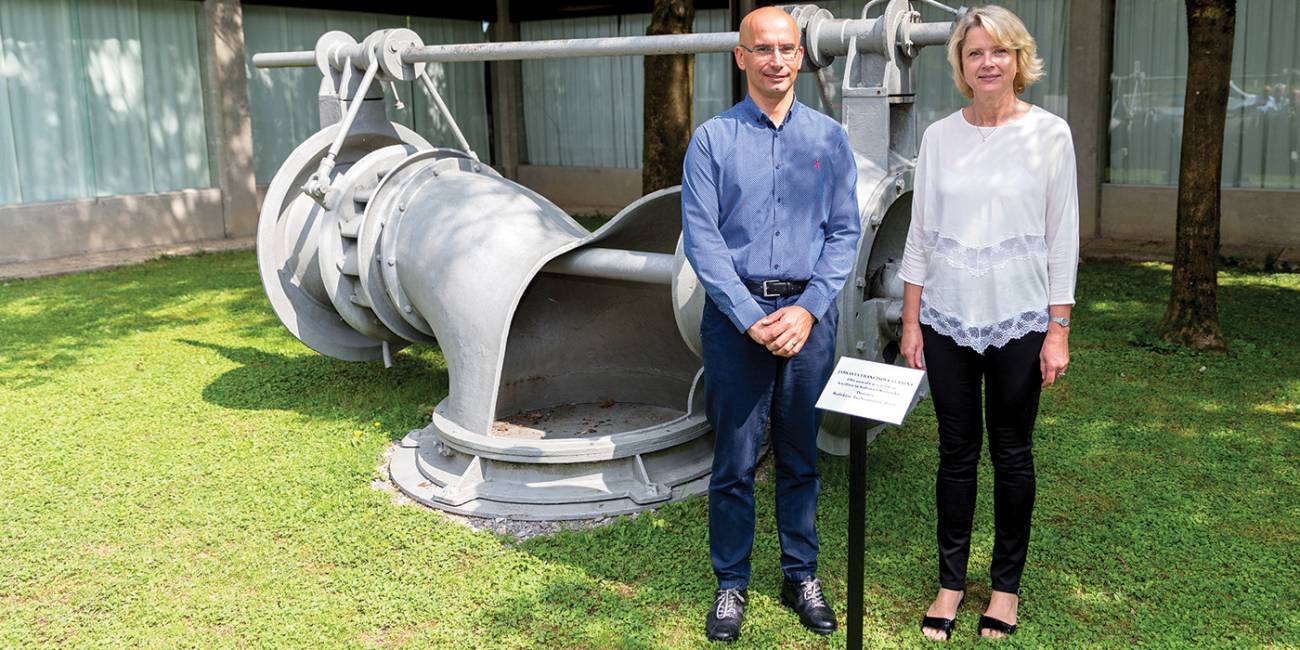 ​»The turbines donated to the museum by Kolektor Turboinštitut are an enrichment of the collection. They reflect the period when the power engineering of the then country experienced the greatest boom thus enabled rapid development of other industries. They are further important from the pedagogical point of view, as they complement the collection of water drives, where older and less efficient water bikes are predominant, "says the director of the museum, Mrs. Natalija Polenec.
"We are aware of the importance of the technical heritage and the mission of the Technical Museum of Slovenia, this is why we decided to donate to the shafted Francis turbine, which operated in the kaolin and calcite factory in Kamnik and the Pelton turbine engine that operated between 1952 and 1998 in the hydroelectric power plant Vinodol in Croatia, " explains the Technical Director of Kolektor Turboinštitut, Mr. Andrej Jermol.
With its donation, Kolektor Turboinštitut has provided new starting points for further professional work in the field of energy devices.
Back