Kolektor Etra signs biggest contract in the history of the company
21. 08. 2019
Kolektor Etra signed a contract for delivery of seven 400-kV transformers with the company Fingrid, a Finland`s transmission system operator Transformers are to be delivered by 2023. The business is valued to app. EUR 20 million.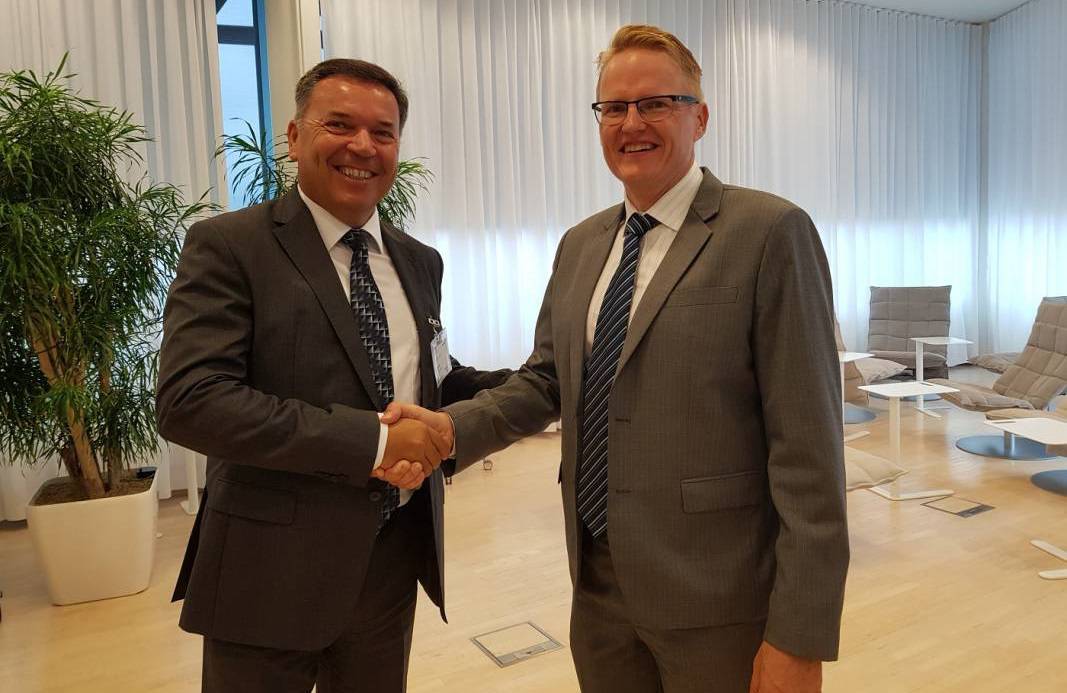 The company Fingrid owns the entire Finnish transmission net of 66 transformers and 116 stations. Last year, the company generated EUR 852.8 million profit.
According to Mr. Peter Novak, Commercial Director of Kolektro Etra, this cooperation has been anticipated since 2013.  Only after having made it through the qualifications, could Kolektor Etra participate in the tender for the best bidder. "And even after we had been selected, it was no child`s play. The Fingrid team visited out plant twice to audit our processes prior to signing the contract."
In this tender, Kolektro Etra competed against tough competition from Europe ans Asia. "Kolektor Etra was selected on basis of the quality of its technical solutions, mainly good transformer efficiency; and last but not least, the price was reasonable," said Mr. Timo Kiiveri, Vice-president of Fingrid, and pointed out how proud they are of their reliable transmission system. "Our reliability is 99.9999 percent and such we intend to maintain  therefore we are very selective when it comes to our suppliers. "We strongly believe that Kolektor Etra can and will perform to our mutual satisfaction."
Kolektor Etra produces over 240 pcs of transformers per year. Last year, their main market was Sweden. They sold 42 transformers. "Last year we created over EUR 100 million revenues from sales, this year we expect EUR 112 million," explained Mr. Peter Novak.
Back