Kolektor and Microsoft announce collaboration in developing of solutions for smart factories
23. 05. 2019
At the Microsoft NT Conference, largest Slovenian business-technology event, Kolektor and Microsoft announced long-term partnership collaboration in developing solutions for smart factories based on artificial intelligence technologies and IoT. Companies expect to set foundations for innovative products and solutions for the fourth industrial revolution (Industry 4.0) through in-depth collaboration within Kolektor program of digital transformation.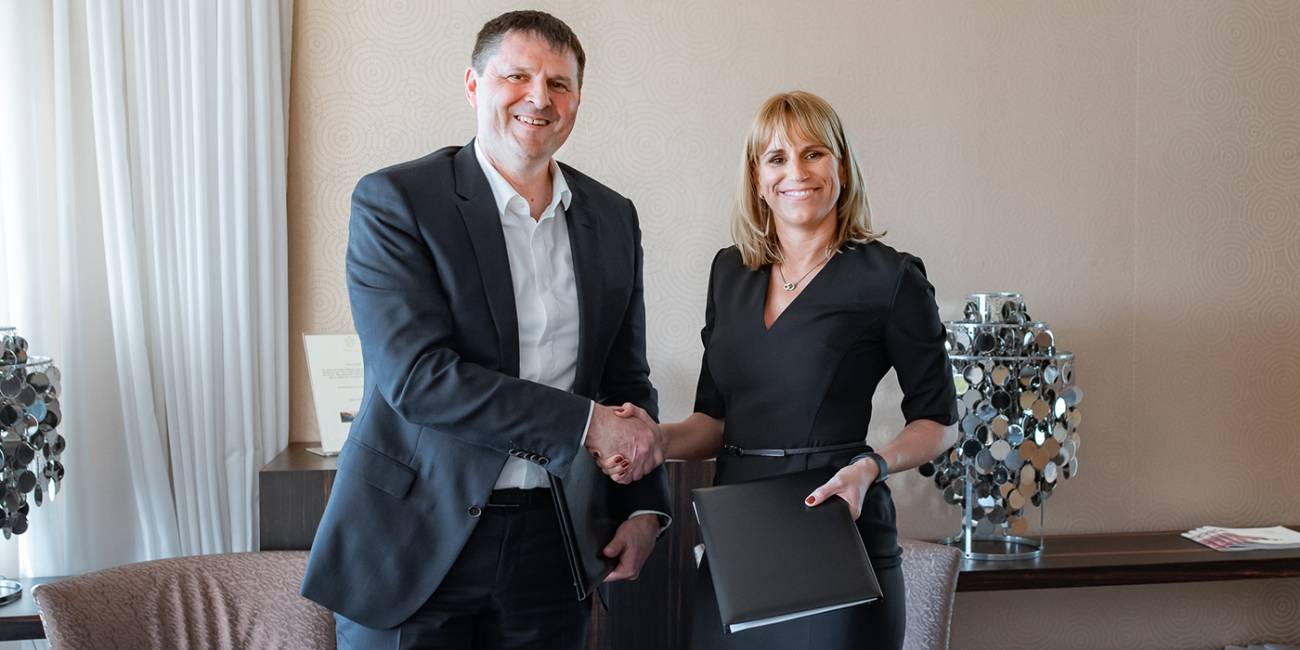 "We have been collaborating with Kolektor and its new strategic business unit Digital, an incubator of Kolektor start-up companies, in developing of solutions for smart factories." Some concrete projects based on AI have already been launched. We are looking at some very progressive, pretentious solutions with high potential for a breakthrough and consequent success on the market," said Mrs. Barbara Domicelj, General Director of Microsoft Slovenia. "By signing the principal agreement today, we have taken a huge step forward our strategic collaboration. With much honor I can say that Kolektor is not just a client using state of art Microsoft technologies but also an important partner co-creating the future of production."
The newly signed letter of intent follows the concept of open innovation - access to most valuable base of experience, domain know-how and business relations for both Kolektor and Microsoft. "The two companies are, in fact, very similar in terms of introducing state of art technologies and cutting-edge solutions in the field of digital business transformation," said Mr. Valter Leban, Member of the Management Board of Kolektor, adding that strategic partnerships with established partners, such as Microsoft, are key to a successful market breakthrough of innovative products that do not yet have a developed market.
The agreement between the Kolektor and Microsoft foresees collaboration on projects to boost operational efficiency by automation, by mechanical learning and with advanced analytics.
Moreover, companies intend to establish collaboration in developing of advanced production services based on the Microsoft's leading cloud-based platform Azure, in exploring innovation in business models and in performance-raising projects for the employees of Kolektor by renovating business processes and through technological renovation
Back