Highest award in the field of construction for Kolektor CPG
24. 10. 2018
At the 14th congress on traffic routes and infrastructure, The ZRMK Building and Civil Engineering Institute awarded Kolektor CPG the highest award in the field of construction in Slovenia - The quality mark in construction.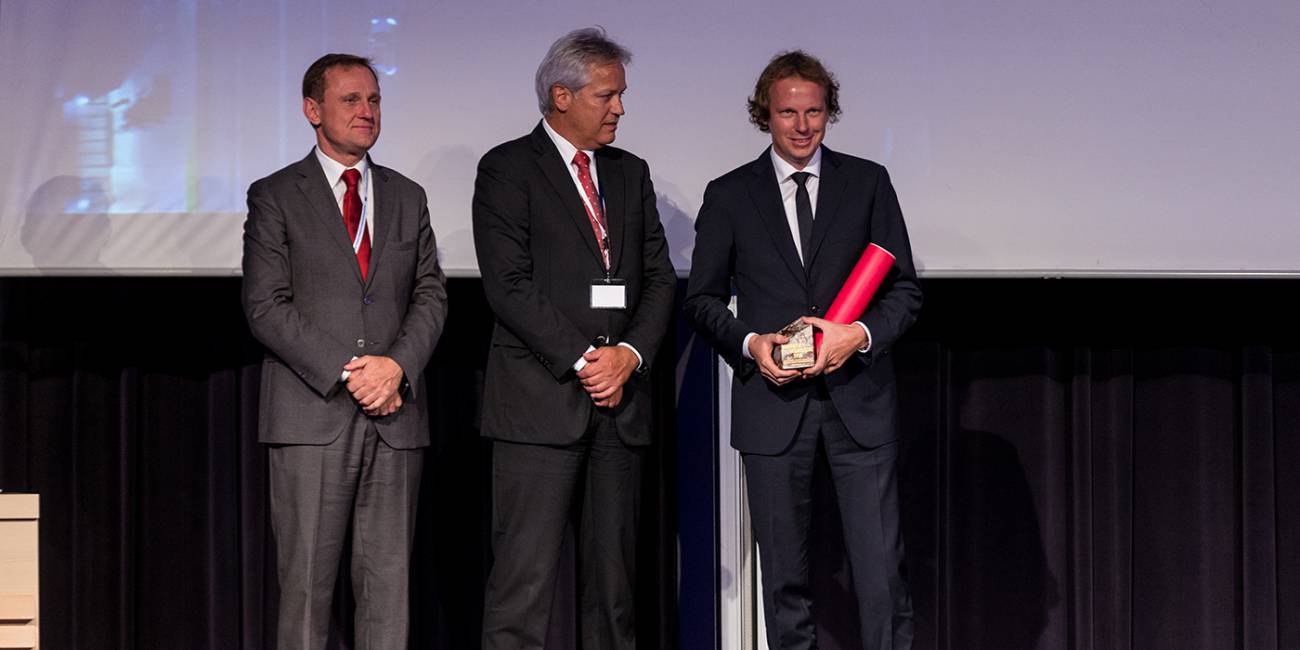 »Kolektor CPG is the first  company in Slovenia, which, based on  the established technology of the 'asphalt rubber,' successfully developed an asphalt mixture  containing bitumen designated PMB 22 / 55-60, modified with the addition of rubber, and further improved the way of its incorporation using the state-of-the-art technology, " stated the commission.    

»The  Kolektor CPG constantly strives to use the most advanced technologies, quality raw materials and the most modern procedures in construction planning. Continuous investments in development and innovation are Kolektor's way of ensuring our competitiveness and additional growth on the market. This is our strategy until 2022. For all of our employees and also for me as the company director, the Mark in Construction award is a sign that we are on the right track, "said Kristjan Mugerli, director of Kolektor CPG, after receiving the award, adding: "In order to do this, it was necessary to raise awareness among all stakeholders (sub-contractors, designers, users and supervisors) about the advantages of this type of asphalt, as it is a novelty in the Slovenian space."    

With this developmental and technological achievement, Kolektor CPG managed to ensure a lower level of noise in urban and natural environments, faster water drainage, lower carbon footprint due to the use of rubber and slag, and increased evenness of the carriageway. 

The challenge required detailed planning of raw materials procurement and consistent management of transport from the production plant to the site of implementation of the asphalt mixture. The entire process of procurement and implementation of the asphalt with state-of-the-art technology, i.e. with a finisher under the new Big MultiPlex Ski system with a length of 13m with simultaneous use of the feeder had to be re-planned. This way a higher level of evenness of the road and a smooth and quicker course of the work process, its greater efficiency and economy was achieved. Moreover, additional training raised the level of technical knowledge of employees in the company.

Asphalt with the addition of rubber granulate can be tested in different locations: on the motorway sections Divača-Kozina and Koper-Semedela, on the Vipava-Ajdovščina highway, and on the plate of the former Log toll station.

The development of asphalt with the addition of rubber granulate and implementation using state-of-the-art technology is a great contribution to the innovative construction of Slovenian infrastructure.
Back