Construction of the technological center Eles Beričevo in progress
28. 02. 2019
The technological center will serve as a center for maintenance of the Slovenia`s electric power transmission system. The project has currently reached the second out of its seven phases. Kolektor Koling is the main contractor.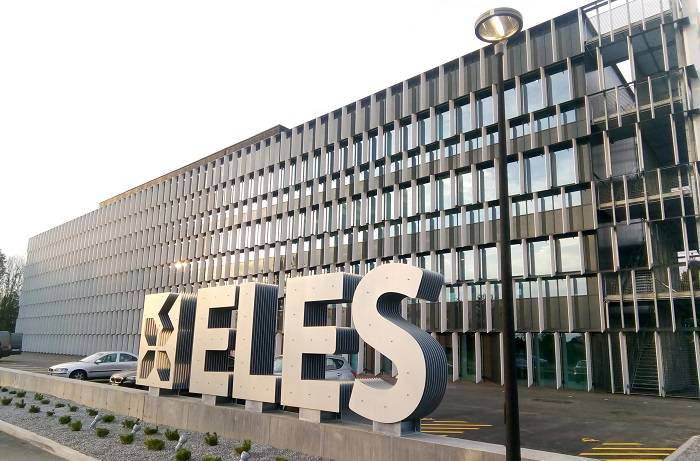 The new object is to include a center for maintenance of the power transmission system and a distribution transformer station, servicing departments and other business activities of the company. The investment worth EUR 26.7 million foresees construction of a four - storey high object located on an area of total of 11,700 m2. The ground floor is to include the electric installations, and the first floor the space for all machine installations required by the object. The second floor is to house technological spaces in the center, with surrounding offices, archives and sanitary facilities. The central part of the third floor is intended for the national and the regional managing center and spaces for the operators. The fourth floor is to feature a presentation room for the visitors.

The pretentiousness of the object is not only in construction itself; its electrical and mechanical installations of the 2. Phase are a big challenge. Massive concentration of the critical electronic and computer equipment requires appropriate earthing, and redundant power supply thru UPS. Large quantity of strategic equipment will cause dissipation of thermal energy to be exhausted from the rooms. This will be carried out via air-conditioning devices ensuring smooth functionality of the managing center.

Objects of the 1. And the 2. Phase of the Eles Beričevo are completely different in terms of contents and purpose. While the first phase of the construction of the technological center was a classic business building with offices, the 2. Phase is intended for construction of a computer center boasting highly technological equipment for managing of power system to be completed sometime in the second half of 2021.
Back