Construction of a roundabout in Gonjače and reconstruction of the road
27. 06. 2019
In Gonjače, the project for construction of a roundabout, reconstruction of the regional road Solkan bridge - Gonjače and a road connection Plave - Gonjače has been completed. Due to the demanding terrain, retaining and retaining walls had to be built, and the safety of the pedestrians was ensured by construction of pavements. Kolektor CPG was the main contractor.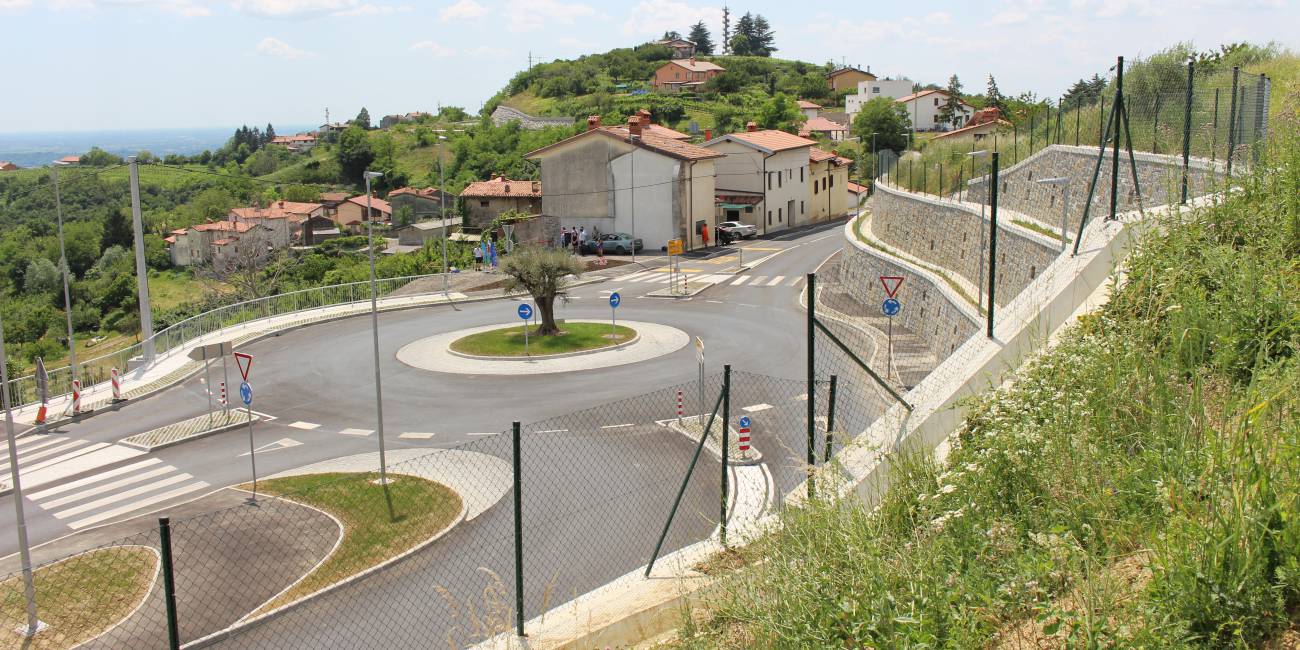 In addition to this, the local community and the owner of the national regional road, the Directorate of the Republic of Slovenia for infrastructure, have decided to renew, at the same time, a short and unregulated road between the settlements of Gonjače and Kojsko.
The grand opening of the roundabout in Gonjače was attended by Mr. Franc Mužič, Mayor of the Municipality Brda, co-investor in the project, and Mrs. Alenka Bratušek, Deputy prime Minister and Minister of Infrastructure of the Government of the RS,  main investor int he project.  
The works took two years to complete, and the value of the investment is somewhat over EUR 2 million.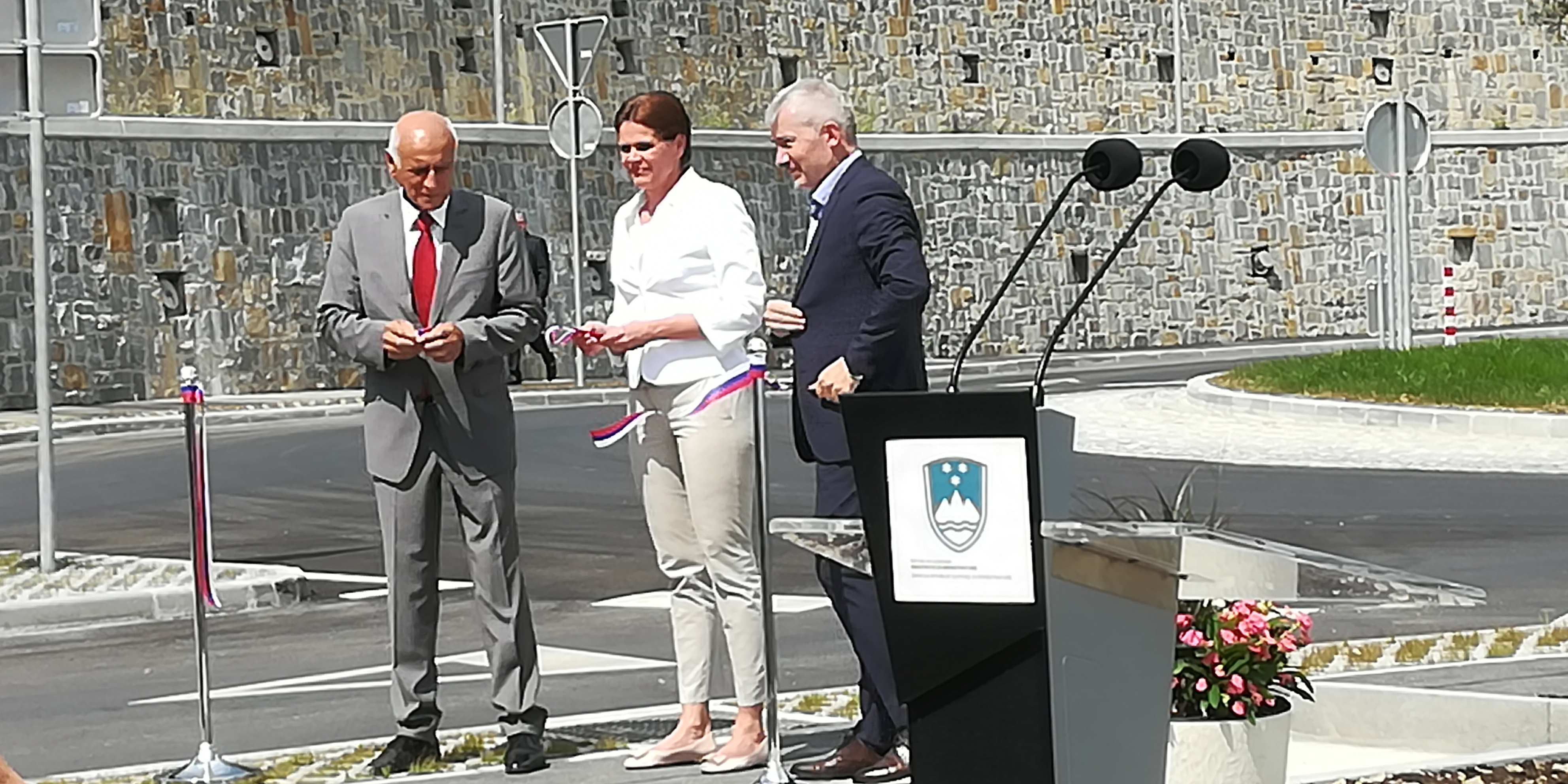 Back