Another gold and silver award for innovation
03. 11. 2020
Following the announcement of the best innovations in the Severna Primorska region, the Postojna Regional Chamber of Commerce and the Chamber of the Osrednjeslovenska region also presented the awards for the best innovations in the region. In these two selections, Kolektor received one gold and one silver award.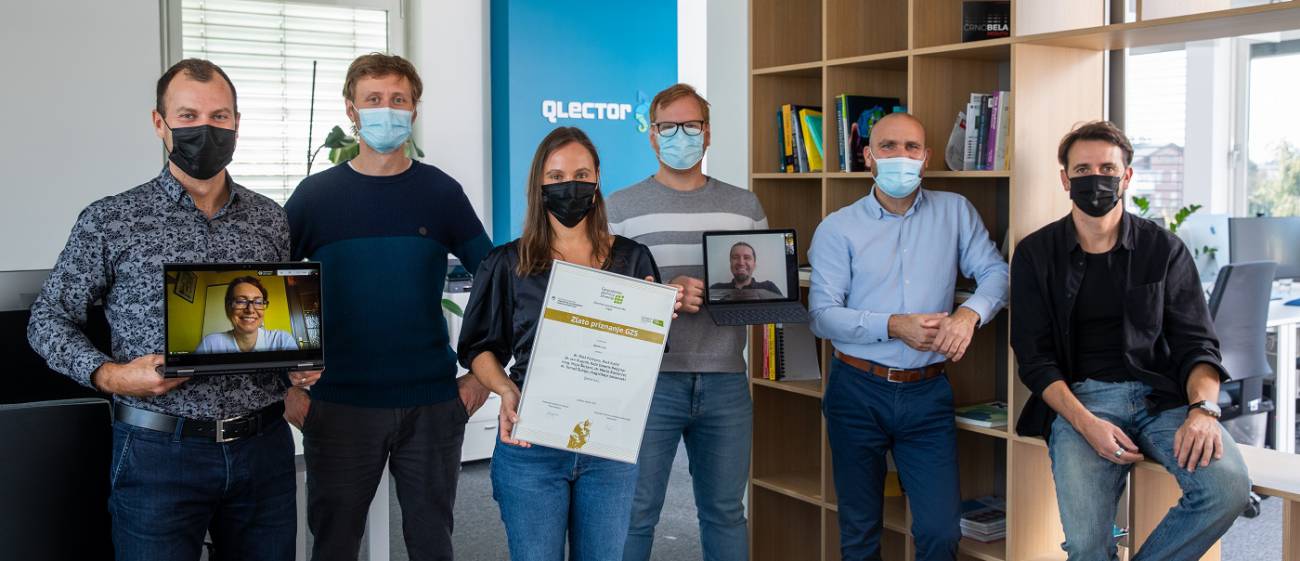 The gold award was presented to the Qlector team, which in collaboration with Kolektor KFH, Kolektor Sikom and Kolektor Group developed the Qlector LEAP application, which helps production companies to guide production processes using artificial intelligence methods.
The silver award acquired by the ATP Kolektor team for adaptive tube for metalization of tapes. This innovation brings solutions in the field of the electric car industry, where the need for different hybrid components has increased significantly in recent years.
"In the innovations we reward at the Chamber of Commerce of Slovenia, we see our future", said  Sonja Šmuc, Director-General of the GZS, and added that the future success is a product of knowledge and perseverance of the innovators. "Your innovations give us an assurance that we can maintain a high level of quality of life in Slovenia."
With the innovation which won the gold award,  Kolektor will participate in the national selection for the best innovations in the country.
Back