After 60 years two entrances for trucks into the Port of Koper
31. 05. 2019
The long awaited entrance for trucks into the Port of Koper has been opened. The value of the investment built in 7 months is EUR 4.15 million. 40 percent of the freight transport shall be directed through the new entrance to dis-burden the main entrance into the port. Kolektor CPG was the main contractor.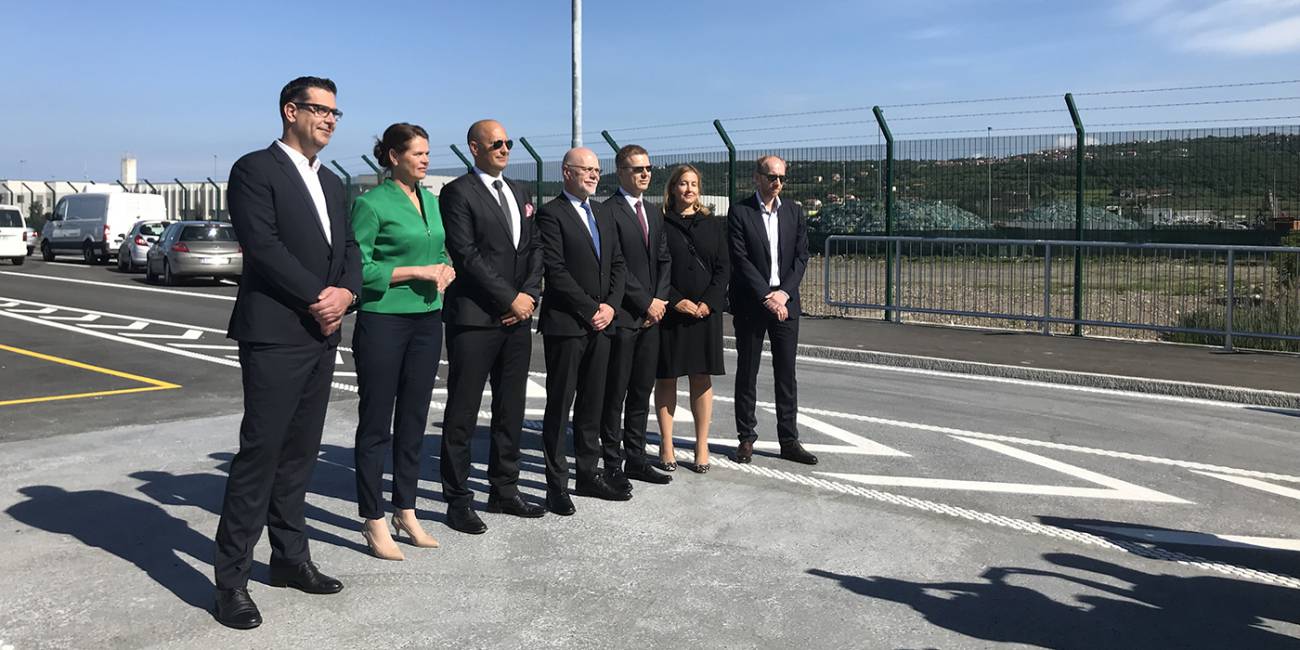 Opening of the new entrance was accompanied by the President of the Management Board of the Port of Koper, Mr. Dimitrij Zadel, stressing that the new entrance won`t solve all the problems but will dis-burden the main entrance, substantially. The entrance represents a new phase in development of the port facing strong competition in the neighborhood. Around 1000 trucks drive daily into the port. Last year, the number stood at 325.000 Mr. Zadel added that the growth of the freight traffic is not only problematic for the internal logistics but also fro the aspect of burdening the roads. The official opening was attended by the Minister of Infrastructure, Mrs. Alenka Bratušek, and the Koper Myor Mr. Aleš Bržan.
The entire project comprised of building a four-lane approach into the Port of Koper and a modular - container object with a steel cover designed in shape of waves. Further, for the need of the customs and the safety services, devices objects enabling better control and monitoring were implemented and built. Other improvements included ground indications, traffic signs and signposts and a steel protection fence.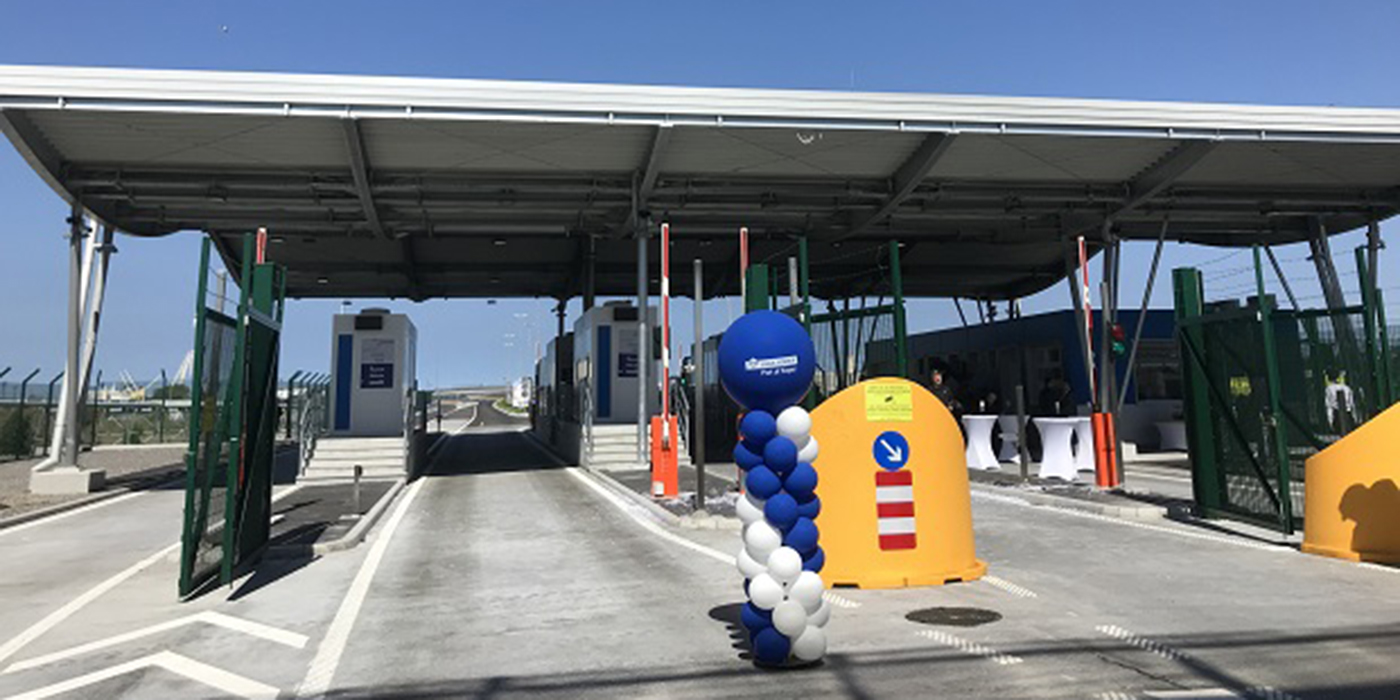 Back