A new start with a modern residential area in the center of Nova Gorica
12. 12. 2019
The laying of the foundation stone marked the start of the construction of the second high-rise building of the Majske poljane residential area. The foundation stone was "laid" by the Managing Director of K.Tivoli, Mr. Tine Vadnal, and the Mayor of Nova Gorica, Dr. Klemen Miklavič. The construction of a new residential building was long-awaited as there is a lack of apartments available in Nova Gorica.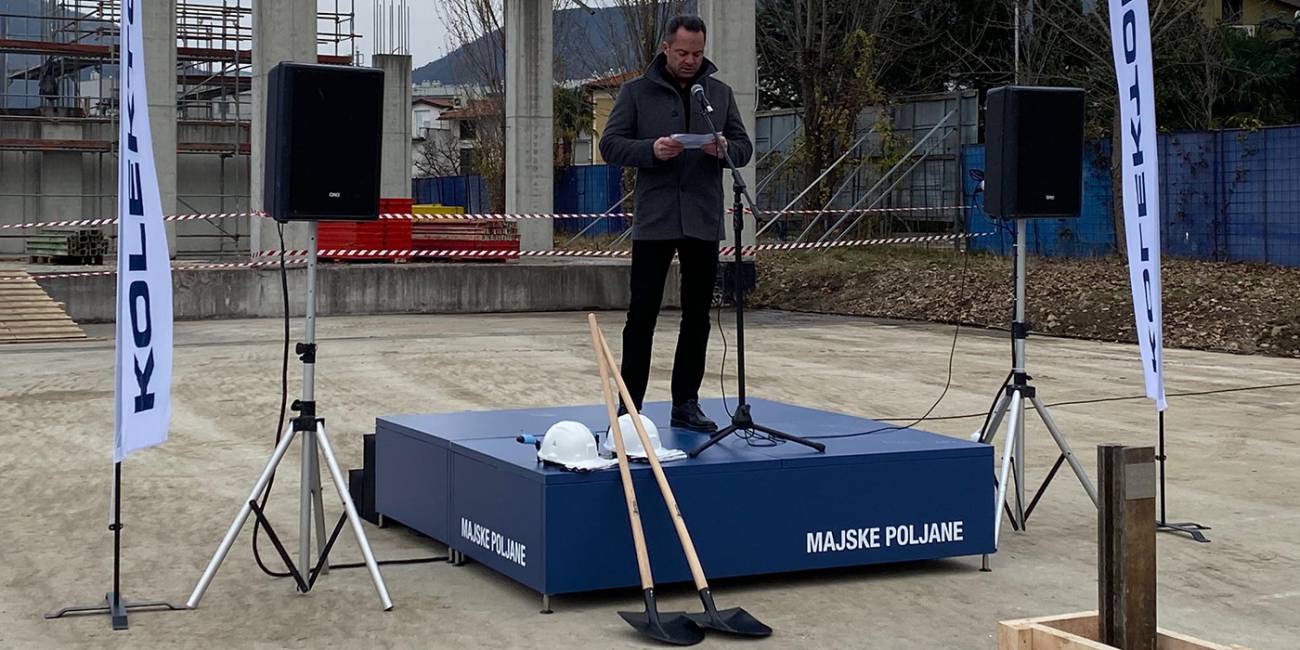 "Apartments are considered one of the fundamental development challenges for the economy to grow. We also need a favorable environment to rejuvenate the town. This means that we have to be attractive for young families to settle here and for graduates to return after college. Having a home is the primary existential concern of every person and every family. And since housing needs are high in our area, this is also a challenge for the municipality." Private construction is an important contribution to the provision of apartments and thus to the reduction of their prices. "The continuation of the Majske poljane project is of great importance for the revitalization of the degraded area that once represented the outskirts of Nova Gorica, but today it is becoming the center of the first European cross-border conurbation, which aims to become the European Capital of Culture and an international center," said Miklavič. 
High-rise building B will be designed in a unique way, with functional and practically designed 73 apartments, open office spaces and an underground garage. According to Tine Vadnal, special attention was paid to the layout of the apartments and the effective use of space. "We are aware that buying a home is a life-long investment that affects not only future residents but also their offspring. As we are aware that the design of our residential areas affects also its surroundings, we strive for both utility and modern standards." The estimated deadline for implementation is the first half of 2021.
Back