We are developing a new generation of autonomous industrial robots
26. 02. 2019 Digital
Our clever collaborative robot KoCo is smart, reliable, efficient and able to perform tasks in several work posts. Do you understand now why we like her so much?
The basis for Digital, the emerging Kolektor's fourth strategic business unit, was set by connecting the corporate venture capital fund Kolektor Ventures, the internal industrial accelerator Kolektor Labs and the most break-through internal development and research projects. About 30 experts, almost half of whom are Doctors of Science, are currently working in it according to the principles of open innovation.
Young, committed experts come from different fields – from artificial intelligence, robotics, sensors, virtual and augmented reality and simulation technologies, to economists and marketing experts who take care of the development of business models, promotion and sales. Hand in hand, they work together with a common goal in mind – to ensure Kolektor's future growth by developing and selling innovative digital solutions for smart factories of the future.
Nine is our lucky number
In 2019, the Digital team will focus on nine key development projects for the transformation of small and medium-sized manufacturing enterprises into smart factories of the future: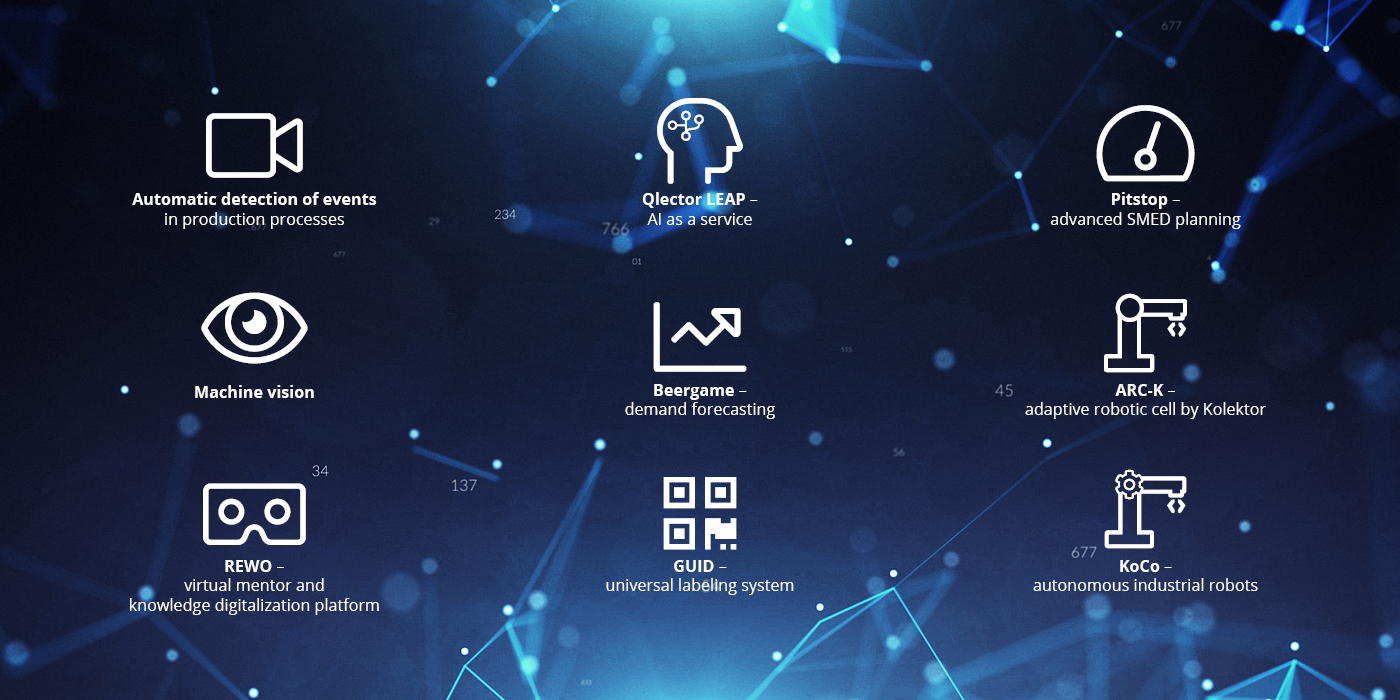 The future is a woman. Her name is KoCo!
Therefore, promising projects are not missing. But if you talk to our engineers and marketing experts, you will notice that the development of the new generation of autonomous industrial robots, KoCo (Kolektor Collaborative) receive a little more enthusiasm. According to our first, early pilot users who already had the opportunity to get to know KoCo and its functionalities, the future of the industry is a woman – she is smart, reliable, efficient and able to perform tasks in several work posts. Do you understand now why we like her so much?
Who are we?
If you track hashtags on LinkedIn like #IIoT, # industry40, #robots, #drones, #AI, #autonomoussystems, #deeplearning, etc., you already know us a little. Yes, yes, we are the enthusiasts who excitedly publish stories about our robots, drones, autonomous trolleys and everything else that comes from our laboratories. Therefore, we sometimes look forward to the end of the weekend, so that we are back on the job where we can think of something new and solve some of the nasty problems for our colleagues in production.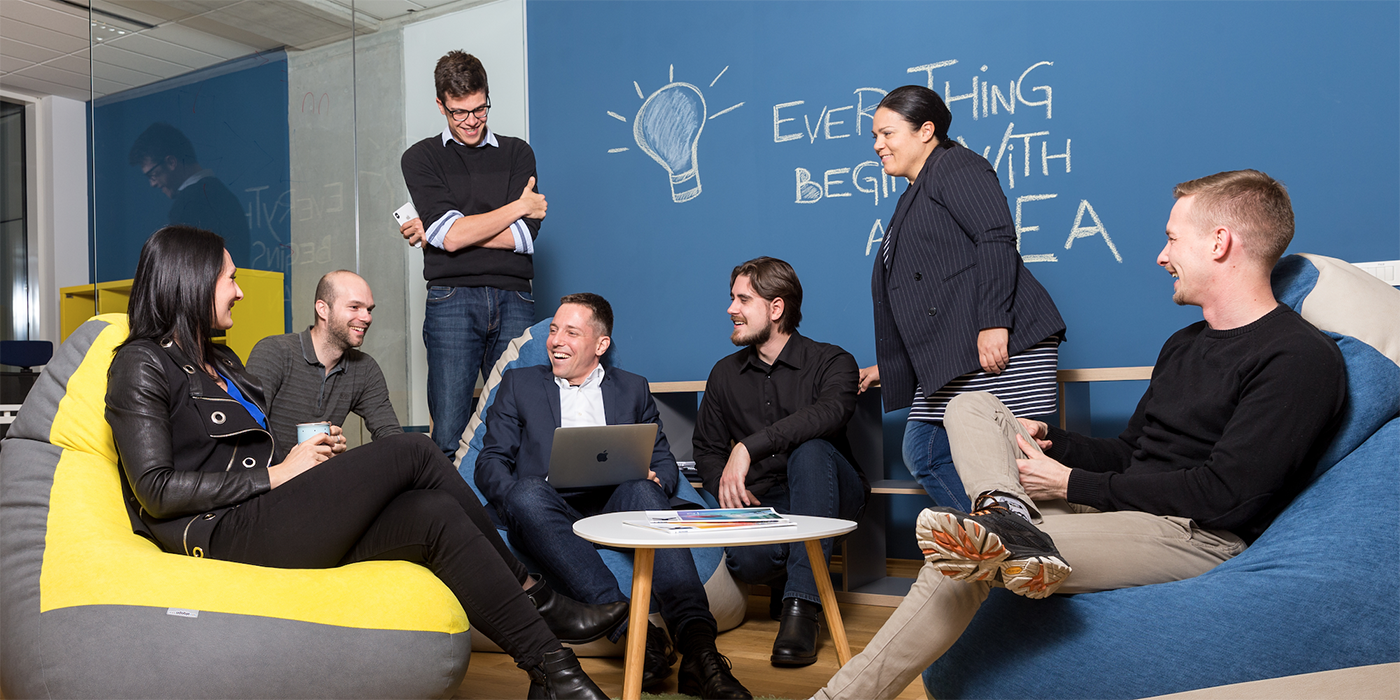 The core team of Digital (from left to right): Mateja Lavrič MSc., Dr. Robert Bevec, Stanko Devič, Dr. Marko Thaler, Nejc Lisac, Stanislava Vabšek and Uroš Orešič
Would you like to create the future of the industry with us?
Are you looking for new career opportunities?
What is your passion? Is it robots, drones, artificial intelligence, data analytics, search for new business models, etc.?
Join the Digital team and become part of the story we write with the state-of-the-art technologies and top talents and experts.
Do you face challenges in digitizing your own production processes?
Visit us and have a conversation and a great cup of coffee and we will be happy to tell you how we addressed digital transformations in Kolektor and how effective we are. For now, we are really doing well and we will be delighted to have a conversation with you to find out if we can help you. You know, it is not worth inventing hot water, especially, if someone has already scratched his knees before you and has found an effective cure for all the bumps at the same time.