Digital transformation - are you going in the right direction?
28. 09. 2020 Digitalizacija
With I 4.0 READINESS app, you can effectively and credibly determine the actual level of your digital maturity, compare it with a representative sample of companies from developed markets, and find out if your digitalization activities are in line with global trends.
We asked Damjan Vavpotič, PhD, and Tomaž Hovelja, PhD, from the Faculty of Computer and Information Science, University of Ljubljana (FRI), with whom we collaborated in the development of the application, why is it important to obtain such an assessment. We asked Valter Leban, a member of the Board of Management of Kolektor, and Aleš Gajšek, Business Development Director of Kolektor Digital, what challenges companies most often face on the path to digital transformation and how to overcome them successfully.
Do you know what is worth to invest in?
The I 4.0 READINESS application provides the highest added value to those companies that want to accurately, credibly and comprehensively assess where they actually are in the field of business digitalization and gain valuable insight into those factors that have the greatest potential for improvement. "This way you will find out in which area you can make great progress with just a little effort," said Damjan Vavpotič, Associate Professor and Head of the Information Systems Laboratory at the Faculty of Computer and Information Science (FRI).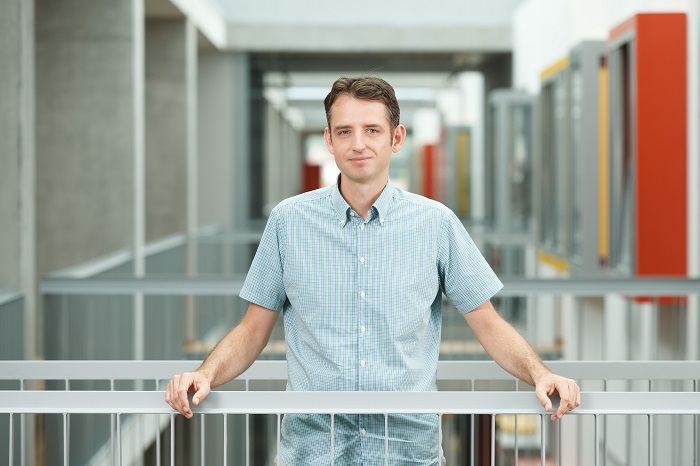 Damjan Vavpotič, PhD: "This is currently one of the most comprehensive questionnaires for assessing digital maturity."
One of the most comprehensive questionnaires
"To provide users with a superior methodology, we reviewed a multitude of different models. If we take into account all eight areas covered by the application and the possibility of comparison with the average of a representative sample of related companies, especially from Germany, where Industry 4.0 originates, we can say that this is currently one of the most comprehensive questionnaires covering all key dimensions of digitalization," explains Damjan Vavpotič, PhD. "If we evaluate the application from an economic point of view, it is clear that the price for such a quality of analysis as provided by I 4.0 READINESS is very competitive, especially if we compare it with what global consulting houses have to offer. The advantage of the application is also that our model is adapted to the local market and takes into account the specifics of the local business environment," adds Tomaž Hovelja, PhD, Associate Professor and Assistant at FRI. 
Do not overlook