In the comfort of a quiet home
28. 10. 2019 Insulation Solutions
Noise is an environmental impact that seriously affects the quality of living On a global level, especially in urban areas, a great number of people suffer from it According to the WHO, long-term exposure to noise can result in numerous health issues.
The assessment of the burden of illness in Western European countries has shown that one out of three Europeans is troubled by noise during the day, and one in five Europeans`s sleep is impaired due to noise.
Noise is a companion of modern life
Exposure to noise by children results is learning difficulties, prolonged exposure increases the risk of cardiovascular disease, cognitive defects, sleep disturbances, tinnitus, and it generally affects the psycho-physiological function of the human organism. Residential buildings, hospitals, factories, bridges, highways, railway infrastructures ... the technology and infrastructure that surround us affect our comfort, work efficiency and well-being in each and every moment. There are noise emissions all around us.
Silence as the main guidance in new constructions
The sounds disturbing our peace and sleep usually don`t origin from a far, but from the walls that surround us. Lately, the extraordinary acoustic features of new constructions have become one of the key marketing elements in selling immovable property in the high-priced segment. The higher the price, the higher the expectations of future proprietors. In such immovable properties, the standard equipment promises the acoustic level of the so-called luxurious silence. However, the promises tend to be loosely defined; furthermore the implementation and materials used lack the promised and marketed quality.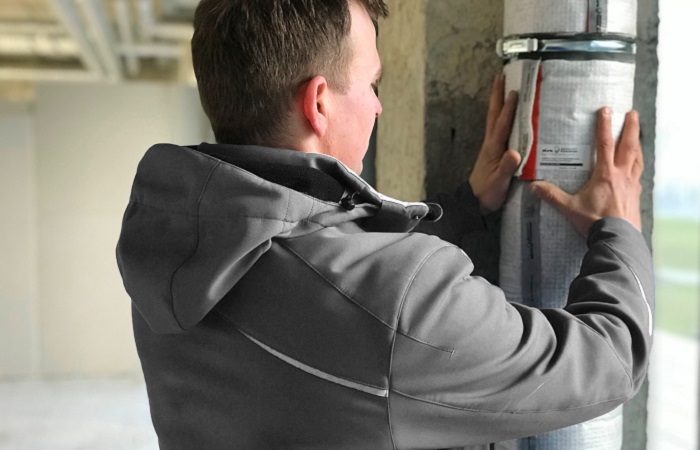 Noise-free living
We develop, produce and market high-quality products insulation of piping systems (fire protection insulation, noise insulation and heat insulation).
The Kolektor Insulation main guidance is transparency. The aim of the latest product from the anti-noise insulation, the MSA-KLW, is to endorse the values we advertise with our expertise. Kolektor Insulation tested said newest product from the anti-noise insulation family at the Fraunhofer Institut IBP in Stuttgart, based on the EN 14366 standard. This level of transparency is new to the branch.


New universal insulation MSA-KLW
With its multi-layer material structure, it is suitable for applications in sound insulation demanding installations for waste waters. This integral insulation system meets highest requirements for sound insulation. 
Do not overlook
Sources
https://ec.europa.eu/jrc/en/publication/books/burden-disease-environmental-noise-quantification-healthy-life-years-lost-europe (24. 9. 2019)
At night, we close our eyes, but not our ears (K magazin, year 19, Spring 2019, 34–35)