Sales Representative for advanced Industry 4.0 solutions!
28. 07. 2020 Ljubljana Kolektor Group
We are looking for an outstanding sales representative who will ambitiously take over the planning, coordination and implementation of sales activities for Industry 4.0 solutions! If you believe in the future of manufacturing, supported by artificial intelligence, advanced collaborative robots, machine vision, and simulation technologies, then you are the perfect fit for our team!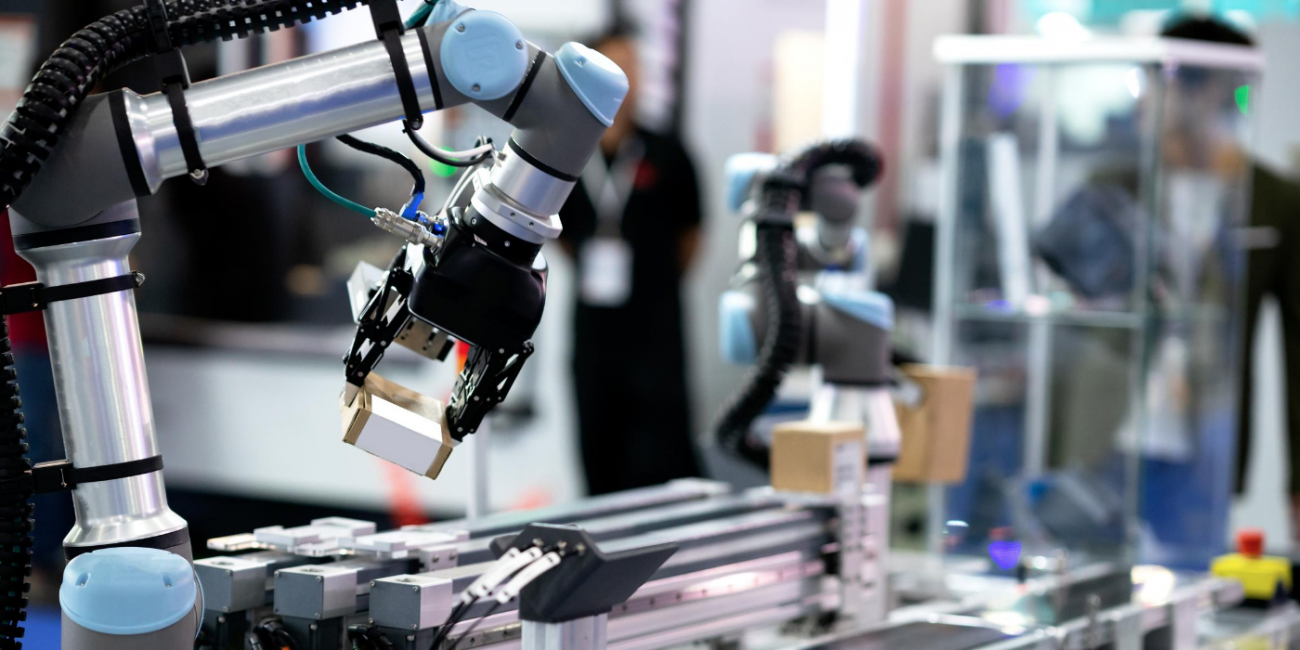 Kolektor Digital is focusing on the development of high-tech solutions in the field of artificial intelligence, advanced industrial robotics, simulation technologies and vision technologies. We are looking for an engaged team player who has the appropriate technical knowledge and extensive sales experience. All our colleagues must understand customer needs, be goal-oriented and proficient in sales planning. All sales activities will also include working with established digital sales channels.
Join us if you are interested in:
Planning, coordination and implementation of sales and consulting activities.
Building strong, long-lasting relationships with customers, based on trust an understanding of their needs.
Finding new customers for expansion of our sales network.
Nurturing customer relationships.
Preparation and update of all necessary sales documentation.
Analyzing the market in terms of finding new opportunities, target groups and sales channels.
Coordination and communication with project teams in a clear, concise and effective way.
Professional preparation and implementation of product presentations and demonstration.
Participation in the design and implementation of a strategic business plan and business development in Kolektor Digital.
We are looking for team members who have:
4+ years of experience in B2B / B2E sales with proven results in the CEE region.
Experience in sales / consulting in the field of IT solutions and/or Industry 4.0 (the advantage is knowledge of industrial production environment).
Acquaintance with artificial intelligence, production planning and AR / VR technologies.
Strong communication skills and experience with on-line presentations and product demonstrations.
Excellent written and spoken expression in English and German language.
Proactive approach and expertise to act convincingly in the negotiation process.
Excellent knowledge of sales processes.
Enthusiasm for learning and passion for success.
At least a Bachelor's degree (6th Level), preferably in Electronic, Computer, or Mechanical Engineering.
If you become part of a team, you will have the opportunity to:
Grow professionally and personally in a group of top technical and business development experts, sales enthusiasts and promising start-ups.
Work in a stimulating environment tackling global technological challenges and the latest state-of-the-art technologies.
Actively participate in the sale of cutting-edge smart factory systems.
Leap in your personal and career development.
About us:
Kolektor Digital is a new business unit of multinational company Kolektor, which develops state-of-the-art technologies and solutions for the next industrial revolution. We are always looking for technologies and use cases that will change manufacturing as we know it today. We are developing new business models that are turning industrial companies of today into the smart factories of the future.
Work location:
Ljubljana, Slovenia. Possibility of occasional work from your home office.
Application deadline:
Submit your application in English and Slovene no later than August 14th 2020!
Back