Jure, developer of autonomous industrial vehicles
07. 02. 2019
Jure has exchanged the academic environment for new challenges in high-tech industrial projects.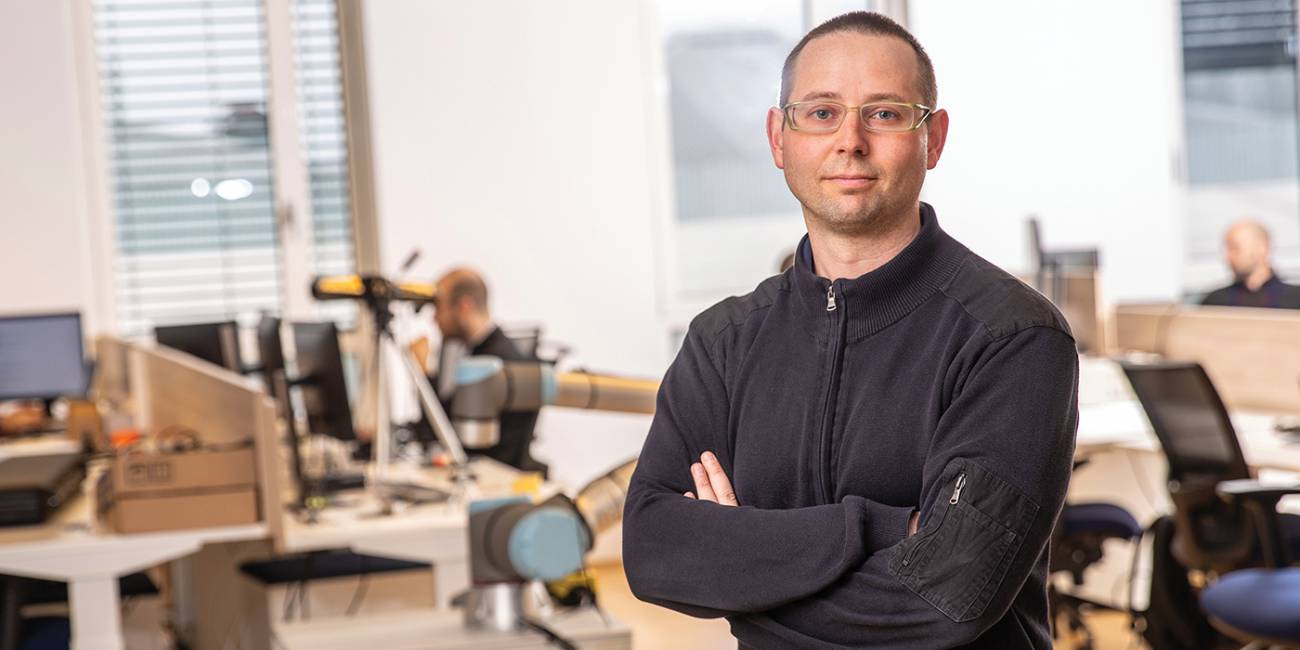 Jure worked at the Faculty of Electrical Engineering in Ljubljana for 14 years as a researcher and assistant.
"I met the Kolektor Digital team through cooperation on the GOSTOP development project and I was persuaded to transfer from the faculty to the industry by the right people, the real challenges and the right opportunities for career growth and promotion. At the faculty, the work was not dynamic enough for me and things started to become repetitive in the field of pedagogy. I feel great in Kolektor Digital, there is enough work and challenges and I really enjoy the fact that innovative solutions for industry are really appreciated, while this is not always true for the academic sphere. "
Back